Spooky Socal: Unearthing the Most Haunted Estates in Southern California
Posted by Hank Greer on Tuesday, October 31, 2023 at 12:54:34 PM
By Hank Greer / October 31, 2023
Comment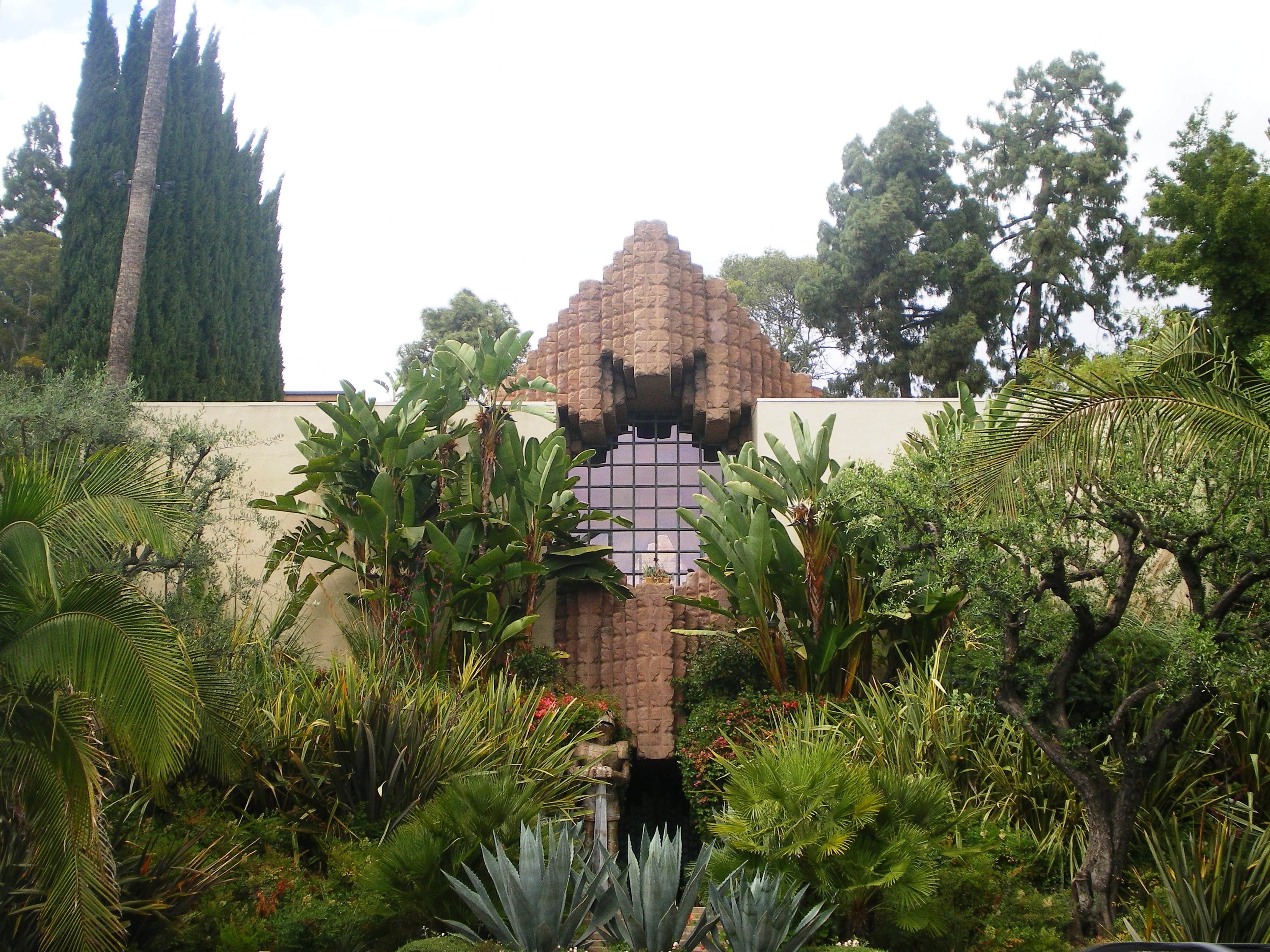 Photograph: The Black Dahlia/Sowden House
As the witching hour approaches this Halloween, we're veering off the traditional real estate path and entering a world where the market values are as mysterious as the eerie chill that fills these rooms. Fasten your seat belts as we take you on a tour of the most spine-tingling, scream-inducing haunted houses right here in Southern California! Who knows, you might just find your dream (or nightmare) home!
The Whaley House - San Diego: First on our ghostly itinerary is no other than the Whaley House in the heart of Old Town San Diego. Beyond its classic Greek Rivival architecture, stories of apparitions have been whispered since the 19th century. From the figure of Thomas Whaley himself to a playful little girl who floats around the garden, this house is a must-visit for thrill-seekers. But be warned, the sound of phantom footsteps might just follow you home!

The Queen Mary - Long Beach: Okay, so it's not exactly a 'house' but the permanently docked Queen Mary ship offers enough paranormal activity to count as a haunted estate. With numerous reports of ghost sightings, including the famous "Lady in White" and unexplained sounds, it's a supernatural hotbed. Each room has its tales, binding you in a historical labyrinth of mystery and terror. Did you know that after a period of closure, the Queen Mary is back open for tours, drinks, events, and overnights? You can also buy a membership and get special perks.

The Black Dahlia House - Los Angeles: In the heart of glamorous Los Angeles lies a house that is anything but. Known officially as the Sowden House, this Lloyd Wright-designed residence is infamously linked to the unsolved 'Black Dahlia' murder of Elizabeth Short in 1947. Rumored to be the place where the horrific crime was committed, its Mayan Revival style architecture adds an element of the exotic to its eerie reputation. Visitors and past residents have reported a constant feeling of being watched, cold spots, and even ghostly apparitions. The house's dark allure makes it a fascinating inclusion on any haunted house tour, drawing those curious about LA's noir past.

The Oman House - Beverly Hills: A stone's throw from the site of the infamous Manson Murders, The Oman House has garnered a reputation for intense paranormal activity. Its owner, David Oman, reports regular encounters with the spirits of the victims, particularly Sharon Tate. Those seeking an unnerving night can book a ghost tour, but remember the spirits are said to be most active in the wee hours!

The Greystone Mansion - Beverly Hills: midst the opulence of Beverly Hills, the Greystone Mansion holds secrets far richer than its grandeur. Completed in 1928 for the Doheny family, it's a classic tale of fortune shadowed by tragedy. Only months after they settled in, Ned Doheny, the son of oil tycoon Edward L. Doheny, was found dead under mysterious circumstances, a story that has birthday numerous ghost tales. Vistors and staff have reports eerie occurrences, from unexplained noises and cold drafts to sightings of ethereal figures. Some claim to see Ned Doheny himself, roaming the halls, forever tied to the mystery that took his life. The majestic estate, with its lush garden and stately rooms, offers guided tours.
Whether you're a believer in the supernatural or a staunch skeptic, these haunted locales are steeped in history and intrigue that can captivate anyone. They remind us that sometimes the most fascinating stories are found in the whispers of the past that pervade the present. So, this Halloween, why not take a break from candy and horror flicks and explore the ghostly side of Southern California? Who knows, amidst the spooky talkies and historical lore, you might just find a hauntingly attractive property deal that you simply can't resist!
Happy Haunting!